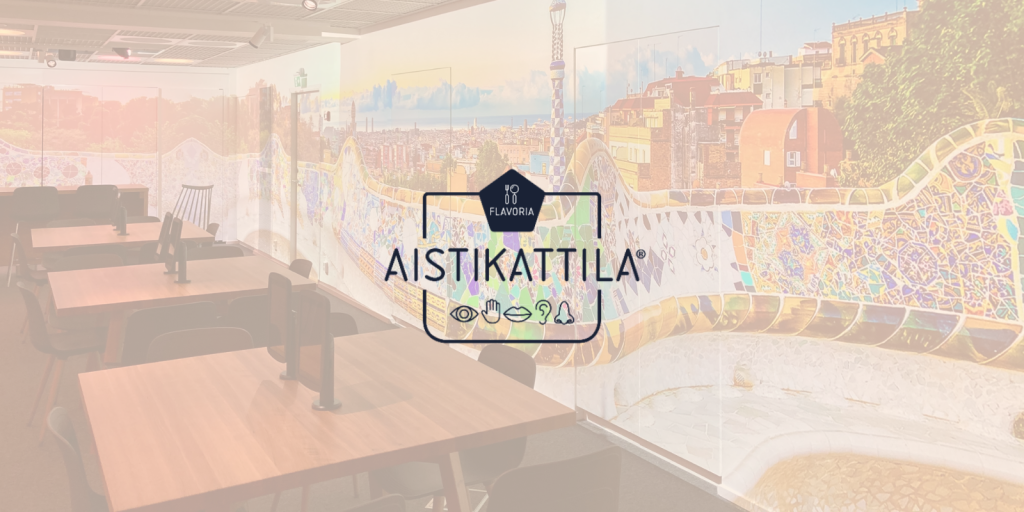 On Wednesday 14 and Tuesday 20, September, between 10:30-13, we will open the doors for everyone to come and experience the space and a changing multisensory environment. We welcome you to enjoy for instance your lunch or coffee break in Aistikattila.
Aistikattila®, located right next to the Flavoria lunch restaurant, is an immersive multi-sensory space for research and teaching and for hosting innovation workshops, seminars and events. At the venue, we will also have staff members to help you use the lunch line, so do not hesitate to ask! Welcome!
Please note that 20.9. we will use a mild room scent in the space.
You can check today's lunch menu here.
We will also organise open door events on 13.10. 23.11. and 12.12., so you can already update these to your calendar!