Menu
An inspiring restaurant & café experience
A lunch restaurant, café and a snack shop where research activities bring a new flavor and twist to the participating visitors' day. By using the MyFlavoria application Flavoria® goers benefit from discounts and personal nutrion information.
Monitoring one's own eating and nutrition
With the help of MyFlavoria application users can monitor their food choices and the food waste as well as their nutritional intake.

Future food and foodtech today
Flavoria's customers take part in the development of future's food and food-related experiences.
They contribute in creating new important knowledge in food choices and eating experiences for scientific and business development.


MyFlavoria is a food experience application for Flavoria's customers
MyFlavoria mobile application lets Flavoria's customers learn about their own eating habits and nutrition, benefit from discounts and participate in the development of new food related products and solutions.
Flavoria's customers can register as MyFlavoria users. They can then participate in different research studies and earn discount cupons. Information about the foods that the user has selected from the lunch line accumulates into the application, from which the user can monitor what she/he eats, how much waste does she/he leave behind and what kind of nutritional values do they amount into. My Flavoria® also provides the users the latest info on the lunch menu, the research and tasting invitations and the public research results.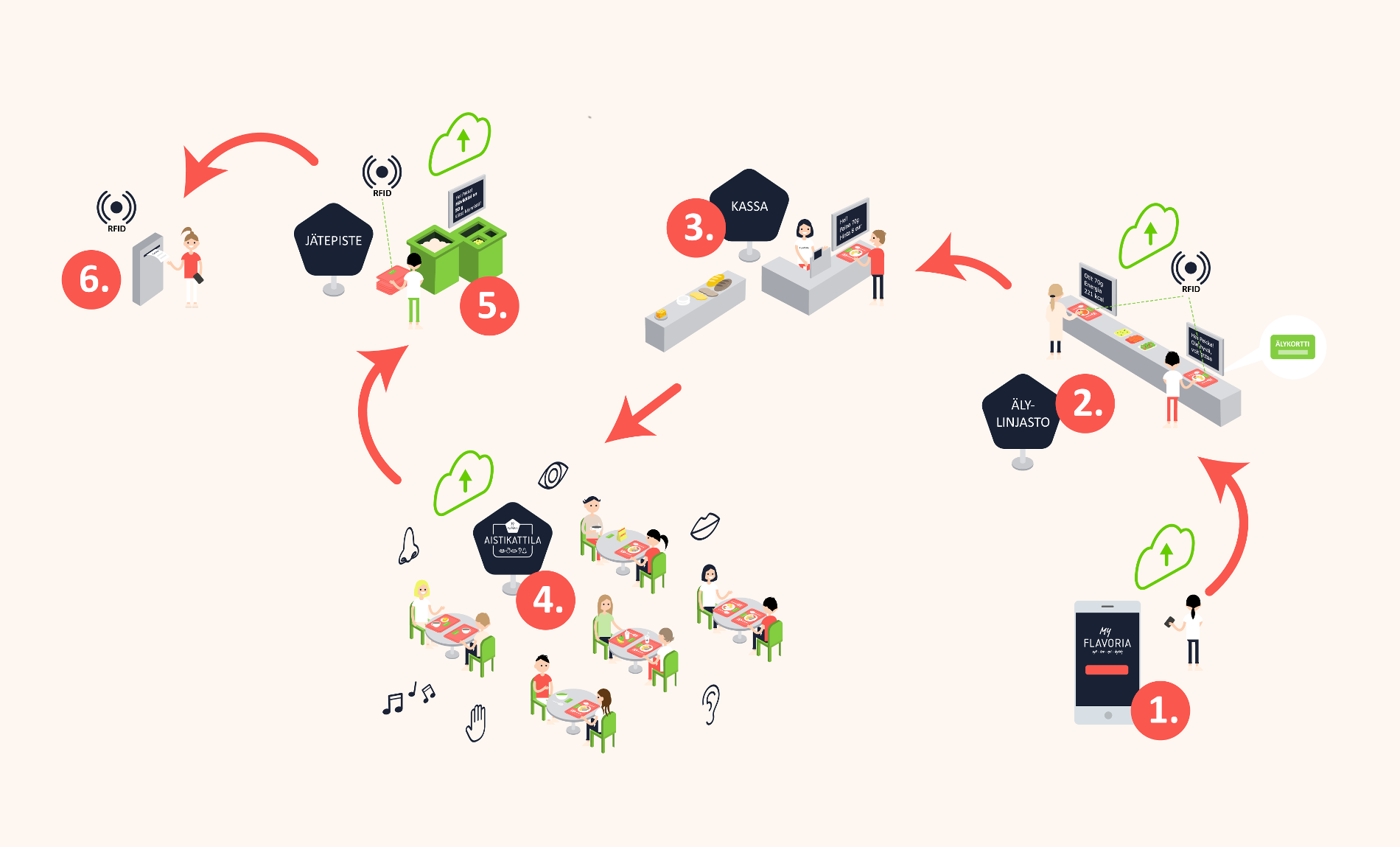 Flavoria's Aistikattila® i.e. "Sensory Pod"
is a modifiable space for eating and happenings –
whilst also a multisensory experience lab
Aistikattila® enables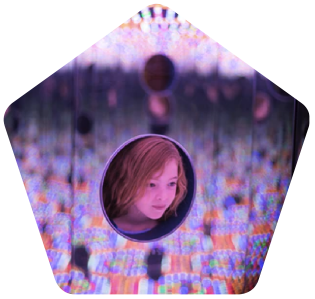 The design, execution and
control of multisensory atmospheres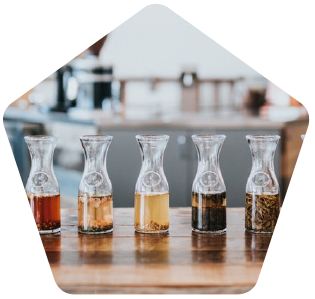 Quick testing of multisensory
cues as a whole or one by one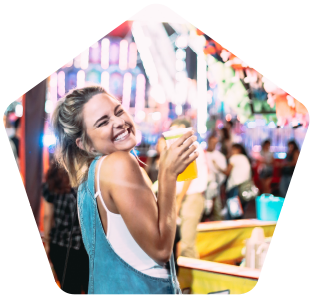 Studying and measuring
the reactions of the participants